What is it?
The Fiddle is made by San Yang Motors in Taiwan and they have been around since 1961. It's a retro-style scooter copying the looks of the Vespa LX series. Suzuki South Africa imports, sells and services SYM scooters. My wife bought herself one and this is what we think of it.
Engine and drive
A single-cylinder 124.6cc (to be precise), air-cooled motor powers the Fiddle, delivering 6.25kW. Final drive is a belt.
Style instruments and equipment
The Fiddle comes with almost everything you need on a scooter as standard.
The storage space underneath the seat is very useful and I'm surprised by how much food my wife can fit in there when she goes shopping. (The question is: How many pairs of new shoes can she fit in? – ed.) A large full-face helmet also fits in with ease. The instrument panel is basic with a speedo and a fuel gauge. A top box could be fitted on the rear as an optional extra. I love the windshield, which looks good and does a good job.
The fuel gauge was broken from day one. Suzuki said they will fix this minor problem on the first service at 300km. I took the bike in and after four hours they found and fixed the problem. Two days later it broke again.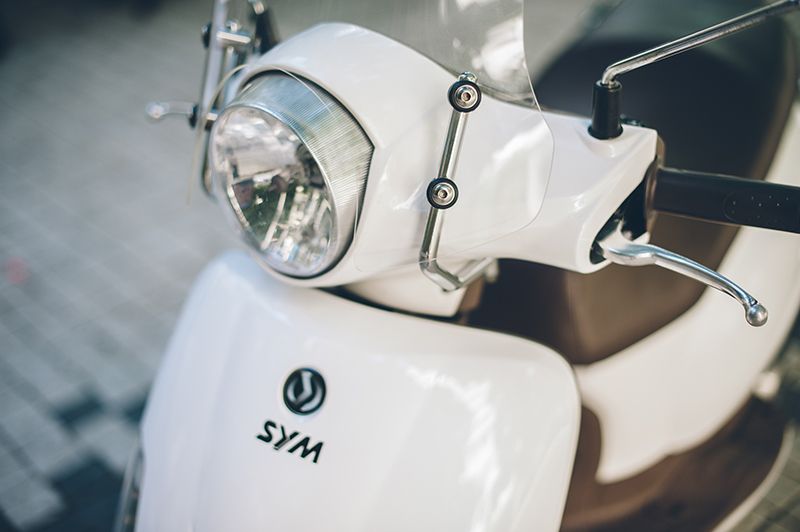 Performance
The 125cc motor really impressed me. My wife and I went from Cape Town city centre to Noordhoek for breakfast via Chapman's Peak and the Fiddle loved it! Cruising at 80km/h comfortably, we had a 30km/l consumption for the day.  On the highway a top speed of 100km/h is possible with no pillion passenger. Top speed two-up is 85km/h.
Acceleration from 0-40km/h is five seconds, perfect for town driving. Doing small errands in town has never been this quick, cheap and easy.
Ride and handling
The Fiddle has a very smooth acceleration and the 10-inch tyres feel stable at high speed.
I have a problem with the brakes though. Firstly, the front disk brake feels as if the disk has a rough spot, so when approaching a robot at slow speed and breaking slightly the brake feels like it's biting and releasing the whole time. When I explained this to Suzuki they said it's a common problem and they can't do anything about it.
At the back of the Fiddle a drum brake does the stopping.
Cornering feels good but scraping the centre stand with a pillion on the back is very easy, a bit too easy for my liking.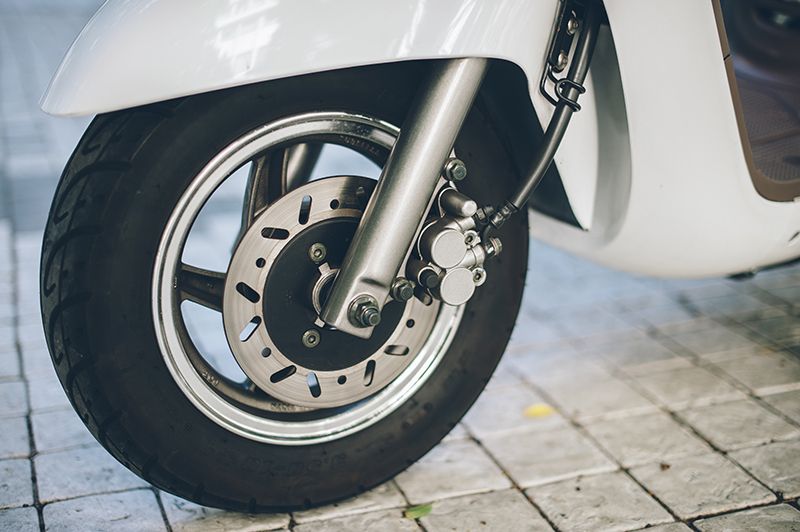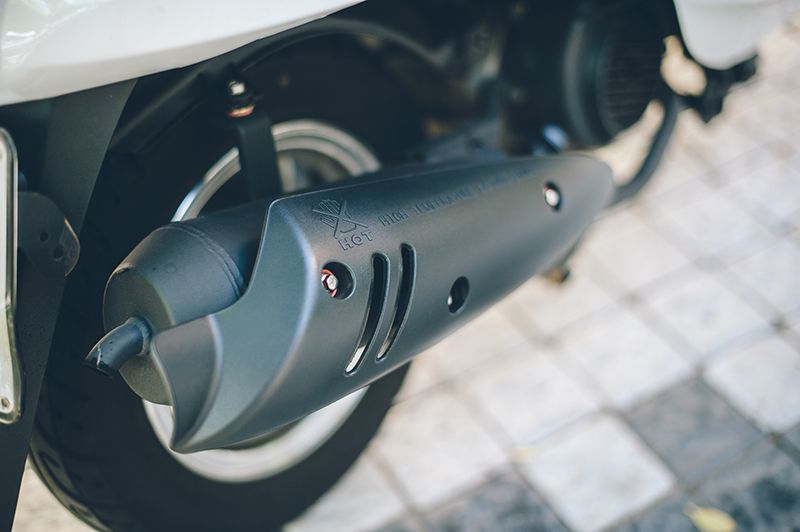 Likes/Dislikes:
Like: The price, two-year guarantee, two-year roadside assistance, fuel consumption and the looks.
Dislikes: Bad technical support, brakes could be better.
Verdict and rating:
Compared to the Chinese scooters this Taiwanese scooter stands out in full colours.  7/10
Also consider:
PGO, Big Boy Revival, Go Moto Fluxliner, Vuka, Jonway or the real deal a Vespa LX-150.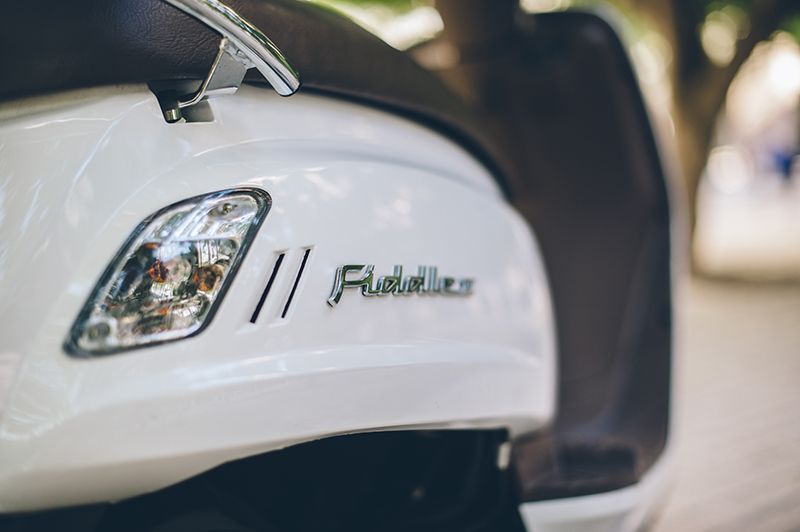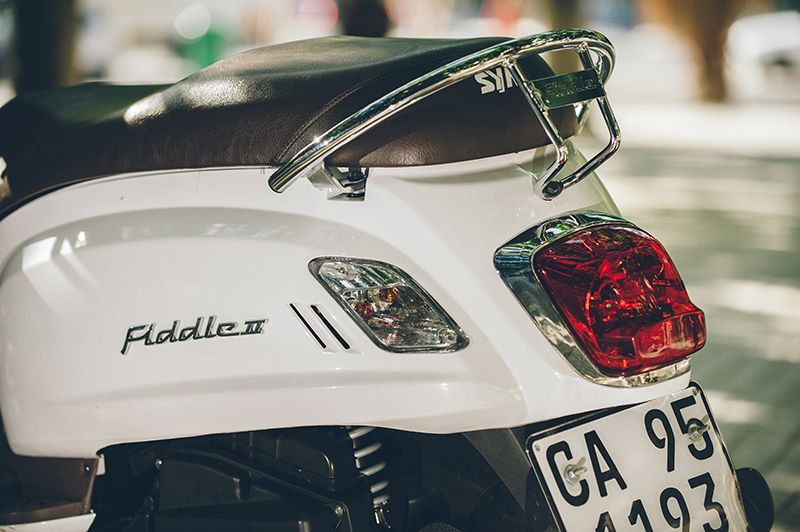 Specifications for the SYM Fiddle II
Engine  Four-stroke, 125cc single-cylinder, air-cooled
Gearbox  CVT Automatic
Power  6.25kW@8000r/min
Torque  8.33Nm@6500r/min
Weight  108kg
Seat Height  800mm
Fuel Capacity  5 litres
Fuel consumption  28km/l (city riding)
Tank range  +- 140km
Warranty and servicing  Two-year guarantee and two-year AA roadside assistance.
Price  R12 500
Ridden by Bikeroutes  March 2013
Review by  Desmond Louw