What is it?
It's the long-awaited return of a legend. Manufacturing of the PX 150 ceased in 2008 and 2011 saw the return of the Vespa family's best-seller. New and improved, it is the same ride and experience as the PX of old, only better. The engine is still a two-stroke, but the new design, with a separate oil administering tube, mixes the oil and petrol. This means less exhaust smoke and less noise.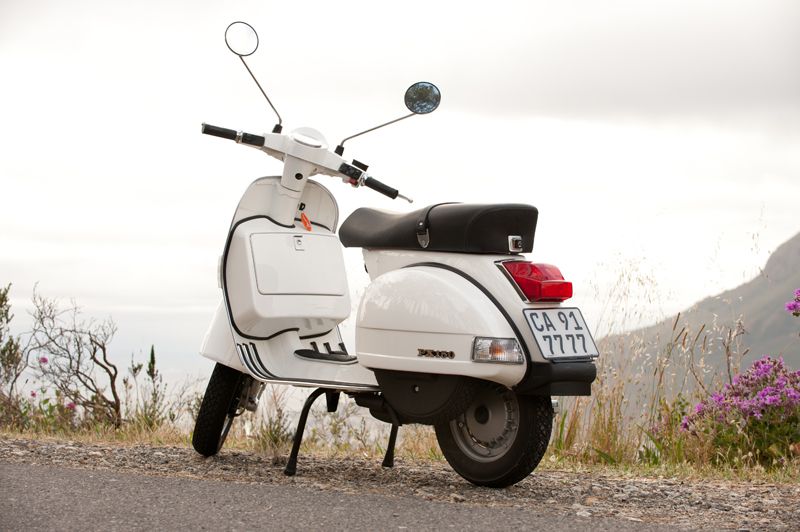 Engine/Drivetrain
The 150cc engine has enough power to move a rider and passenger with ease in and around the city. The clutch has been improved and each shift, although still not slick, is easier than before.
Style, instruments and equipment
The new PX features an electric start, but there's a kick-starter for die-hard Vespa lovers or in case of battery problems. A hydraulic steel disc front brake is a major safety upgrade. Vespa has remained true to the classic design and the sexy little stallion is as stylish as ever. A slightly glittering paint coating also makes the new PX look like the brand spanking new creature it is. The leather seat is beautifully stylish and bigger than before, which makes two-up riding easy.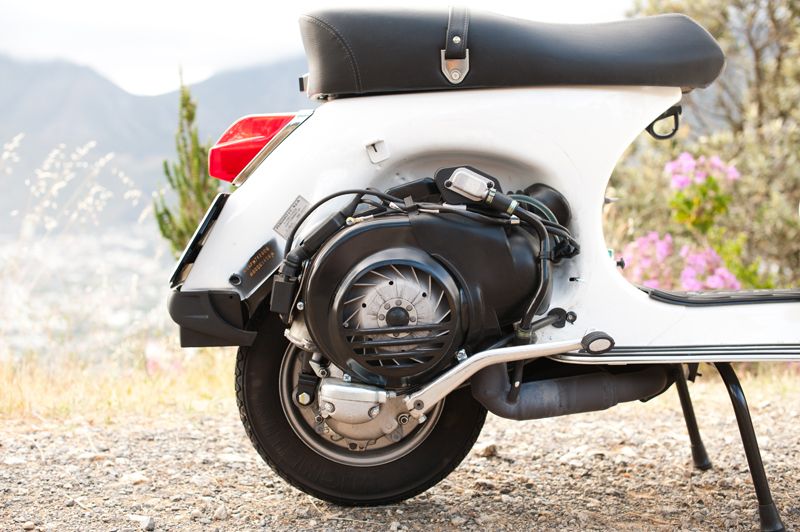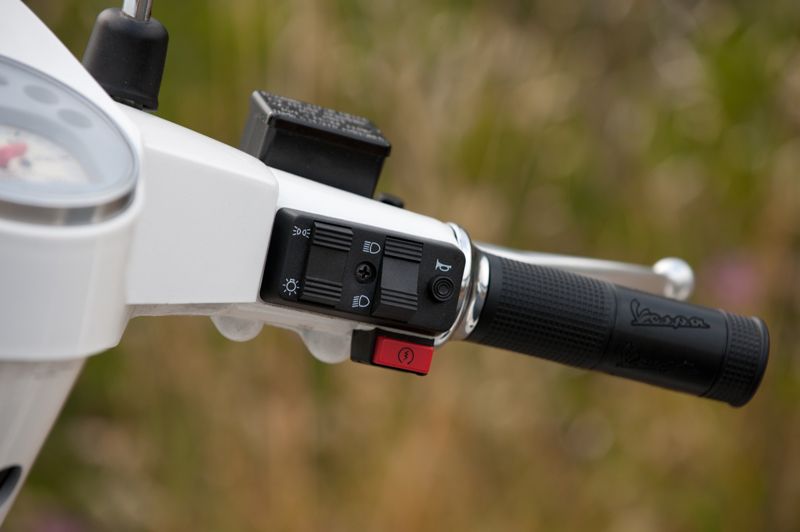 Performance
The new PX has more power than before and with a top speed of 87km/h it can overtake a hesitant motorist with no effort. It is the most convenient way of getting from one end of the city to the other without any traffic frustration. The improved engine also conforms to the latest Euro-3 Carbon Emission Standards. If you want to go touring or undertake city-to-city trips you should opt for the more powerful Vespa GTS 300.
Ride and Handling
Even though the "new and improved" version of the PX is a smoother ride it's still rather bumpy. Should you venture out of the city and onto bigger roads, you'll find the PX can be a little wobbly at times and if you add a strong wind to the mix the riding experience becomes a little hair-raising. The Vespa is a city creature and only in the city does it really come into its own. Weaving in traffic (Traffic? What traffic?) and riding up and down narrow alleys and side streets, that's when the PX handles likes a charm. Those seeking an alternative, cheap mode of transport will find the miniscule fuel consumption of the PX a bonus but the price (R54 950) still puts it out of reach of most budget-conscious commuters.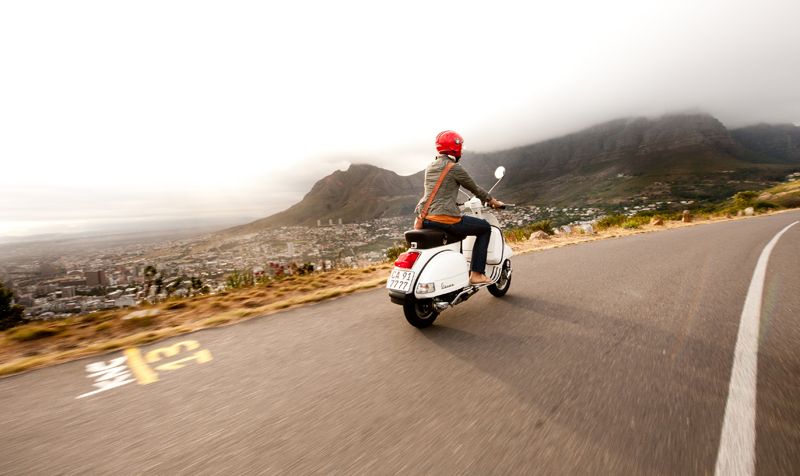 Likes / Dislikes
Like – The convenience
Dislike – The price
Verdict and rating
It's a smooth, sleek, stylish ride when confined to the city limits. A Chinese, Taiwanese or Japanese scooter would be much, much cheaper, but lacks the charm, heritage, solid build and safe steel frame of a Vespa. Rating: 7
Also consider: Kymco Agility 125, Yamaha T-Max 500, Vespa GTS 300, Vespa S 125
Specifications – Vespa PX 150
Engine 150cc, two-stroke, air-cooled, single cylinder.
Gearbox 4-speed, belt drive.
Power 6.6kW
Torque 12Nm
Weight (dry) 97kg
Brakes Hydraulic front disc brake, rear drum brake.
Seat height 810mm
Fuel capacity 8 litres
Fuel consumption 3.55 litres/100 km
Tank range 225km
Warranty and servicing One year unlimited km; service every 6000km
Price R54 950
Rode by Bikeroutes November 2011
Review by Olga van Zyl
More info at www.vespa.co.za