Harley-Davidson Street Glide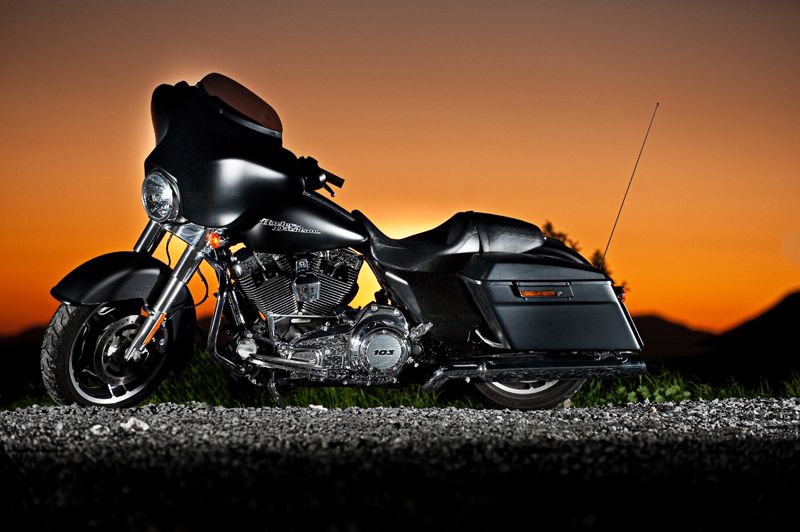 What is it?
It's virtually the same bike as the 2009 Street Glide, but with the more powerful 1 690cc engine, compared to its predecessor's 1 584 cc engine. Therefore torque is up by 8 percent. The Street Glide is not a full-on tourer like the Electra Glide aka The Couch, but still offers plenty of wind protection and fair ride quality.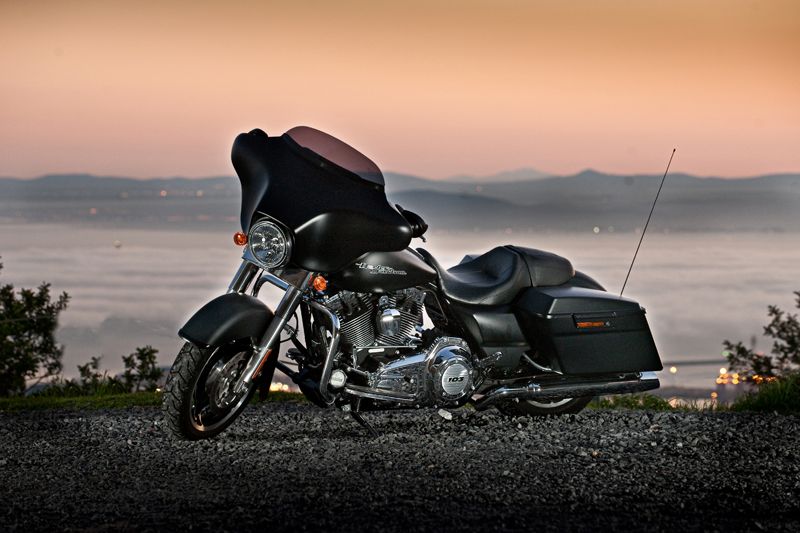 Engine/Drivetrain
Most likely because they don't make that much power (kW or hp) Harley-Davidson does not quote these figures, but rather focus on the torque: a muscular 134 Nm at just 3 500 rpm.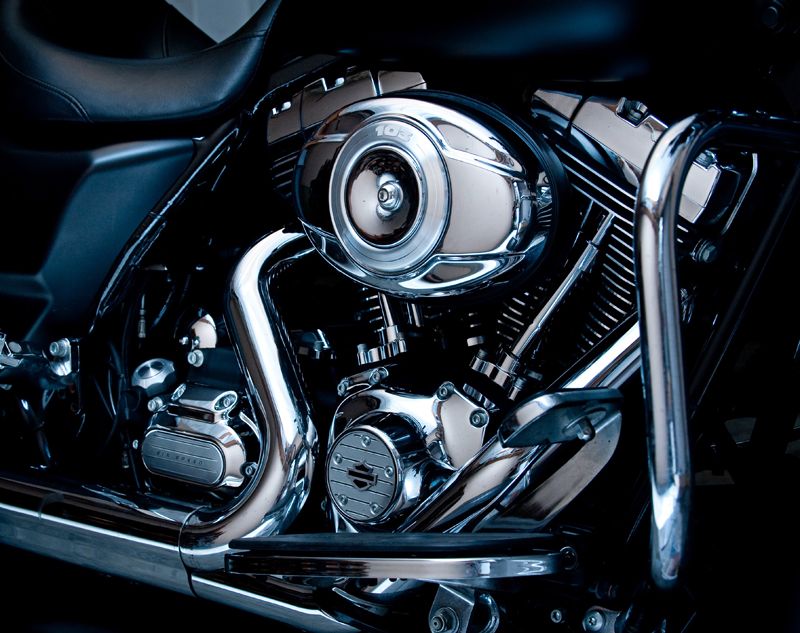 Style, instruments and equipment
The Street Glide features the bat-wing fairing, designed by Willie Davidson and seen on Harley-Davidsons since 1969. It provides plenty of wind protection for your arms and lower body, but the screen is too short to shield the rider's head and upper body. However, the short screen looks sexier than the taller examples and it gives the Street Glide a more wicked, street-rod look. ABS brakes, cruise control and a HarmanKardon sound system are standard. It provides big volume and clear sound on the go. The panniers are easy to open or close, but there's only space for a hair dryer, laptop and one set of clothes. A siren and immobiliser protects against theft.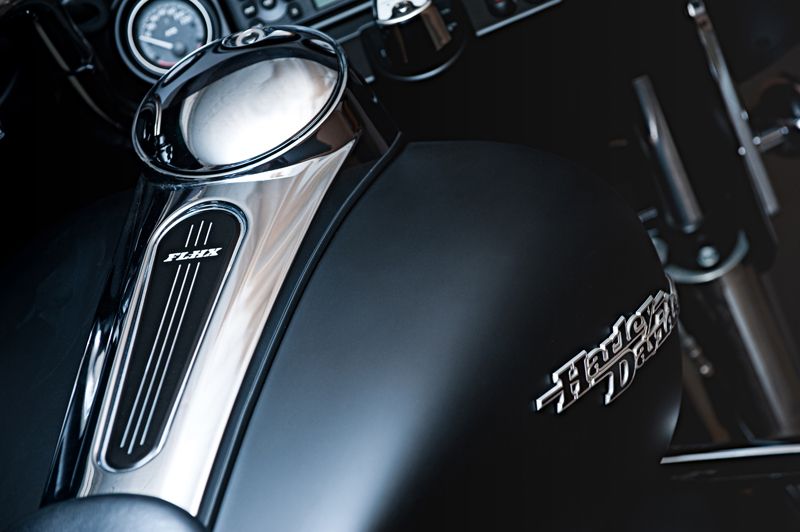 Performance
If you think Harleys to be slow, you're in for a surprise. Not only does this one fly, it also has a responsive throttle. Overtaking is easy and the tall 6th gear is perfect for cruising.
Ride and Handling
Another surprise was the possible lean angles on this beast. It corners rather well for a cruiser and we didn't scrape the foot pegs once. The tiny pillion seat is meant for short distances only. A bigger seat for the passenger will set you back around R3 800 and a back rest about R5 000.
Likes / Dislikes
The torque / the price
Verdict and rating
It's a dream machine, but you can get the same bang for less buck, if you're prepared to look to Triumph or the Japanese brands. Rating: 7
Also consider
Kawasaki VN1700 Voyager, Triumph Rocket III Touring, Victory Cross Country, Kawasaki VN1700 Voyager
Specifications – Harley-Davidson Street Glide
Engine  1 690 cc, four-stroke, air-cooled, fuel-injected v-twin with integrated oil cooler. Two valves per cylinder.
Gearbox  6-speed, belt drive
Power  Unknown
Torque  134 Nm @ 3 500 rpm
Weight 368 kg "in running order"
Seat height& ground clearance 663 mm laden / 715 mm unladen and 125 mm
Fuel capacity 22.7 litres
Fuel consumption (city and highway combined) 5.6 litres/100 km
Tank range
Warranty and servicing  Two years unlimited km; service every 8 000 km (first service at 1 600 km)
Price  R263 000
Rode by Bikeroutes August 2011
Report by Justus Visagie